This is my last course in the MLS program. While I have enjoyed much of the work, I am happy to get to the end. I have found the courses demanding, and, together with the take-home work of a teacher, they have left little time for a personal life or my own interests.
I have no library experience, but am used to quickly picking up new technology.  I have no knowledge of programming or mark-up languages, but have created web content with WYSIWYG tools, and have worked a little  manipulating sound and images in different formats, using iTunes, Audacity, and some shareware for file conversion.
I am looking forward to learning about standards for digital archives, and a little bit about Dublin Core, and I am intrigued by the opportunity to work with authentic cultural artifacts.
2012-07-26 14:05:25 robert

I have really enjoyed putting together the exhibits, because it allowed for a little bit of creativity, and it was so satisfying to see the finished product.

This last week was really the time to grapple with the need to customize metadata, depending on the needs of the collection, to deal with the three levels of cataloging: the  digital object (be it surrogate or born-digital file), the original object that was digitized (if it exists), and the primary event or object represented in the original object digitized (if it exists). With Nancy's help we were able to adjust our metadata to meed the requirements of our special exhibit.

It's been a pleasure working with everyone. As much as I like the autonomy of the online courses, I have always enjoyed the in-person classes more, because I like the interaction.  Take care and good luck!

Posted in: Robert Read more... 2 comments
---
2012-07-19 20:08:51 robert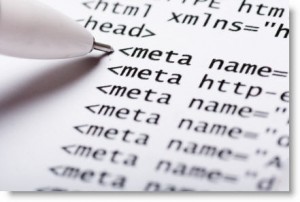 My favorite new toy of the week is Item Type metadata. It was great fun to define a new entry, with a few customized elements to help describe our special collection.

Yes, Omeka is lacking some of the basic functionality of the drag-and-drop webpage applications, and it wouldn't be hard to fix, but I imagine that being free sets some limitations on development. The real power, obviously, is in the archiving functionality.

Has anyone discovered if there is a way to view or download a clean metadata file from an item, like you can do, for example at the NYPL, or LOC? I am wondering how one would export all the cataloging created in Omeka.

Posted in: RobertWeek 4 Read more... 2 comments
---
2012-07-13 22:18:45 robert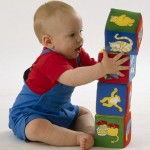 This is the week that I catch up to get a real handle on our collection. With such a big folder of material, it is a shame that we didn't have the time to do a preselection for inclusion in the archive. As the themes in the life of our subject emerge (I don't like to use the word "victim", because it reduces the person to a statistic), I find myself thinking that there are missing visual and even textual pieces.

I found myself a bit intimidated by all the discussion about customizing, plug-ins, and other highly technical topics this week, because it makes it clearer to me than ever that today's librarians ought to have joint computer science/library  training. I am sure the programs will evolve to include this. I know enough to realize that I have huge gaps in my theoretical knowledge of computing, and it really is a disadvantage.

Posted in: Robert Read more... 2 comments
---
2012-07-04 10:05:06 robert

Oh dear, when I logged in to WP, I got a message saying it was being updated.  What, I thought, can they do to make it less user-friendly than it is now? It's a powerful tool, but I really find it clumsy to use, like driving a car with the steering wheel in the back, and the windows on the top and bottom. Might be fast,  but…

Speaking of software, here is my assessment of what we are using so far:

WordPress: very complete, good for our limited use, but still more complicated than it should be.

Scanning software: great, intuitive.

Libguides: easy enough to do what we are doing, but a cognitive torture when I view it. Just too much of a jumble on the screen.

Photoshop: The industry standard is NOT a software you can just step in and use. And how is it possible that they haven't enabled batch processing that is as robust as the freeware Jenn (our class heroine of the day) showed us?

Omeka: Good, straightforward functionality, but needs to incorporate a batch upload function for the Dropbox. It also ought to  provide at least a thumbnail of the item you are working on as you insert the metadata, and create a temporary title taken from the file name, instead of that stupid "untitled".

I am glad we are doing the metadata discussion this week, because than we can move on with more confidence to the actual cataloging of our collections.

Posted in: RobertWeek 2 Read more... 2 comments
---
2012-07-01 17:01:50 robert

It was great to jump in and just start working on Saturday.  I wish there had been more time to really review the material, since we had to make a very quick selection of a large collection, but at least we will be helping in the overall cataloging effort, and someone else can continue after. We decided to follow the Voices file-naming conventions (why complicate things with a different system?), and the pre-made archiving processing log, quickly adapted, was a great tool to at least get in the file name/number, and a type, to help  sort things out with more time. The Kodak scanning software was very easy to use, and fairly fast.

Posted in: RobertWeek 1 Read more... 0 comments
---